Congratulations graduates
Welcome to the Conestoga alumni community.
Convocation is the recognition of your hard work, passion and commitment over the past years. It brings our whole community together to celebrate your academic achievements.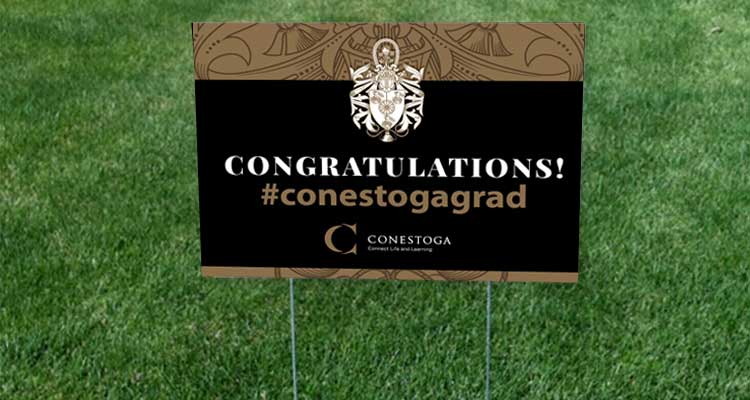 Graduate lawn signs
---
Signs can be picked up at the Kitchener - Doon (Welcome Centre), Cambridge - Fountain Street, Brantford, Waterloo, and Guelph campuses, May 15 - June 16, 2023.
Pick up your sign Monday to Friday between 9 a.m. and 4 p.m.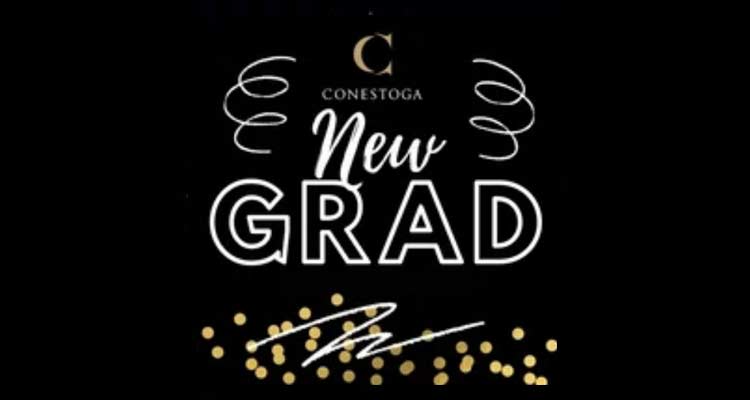 Giphy stickers
Make your convocation post pop with a Conestoga Giphy.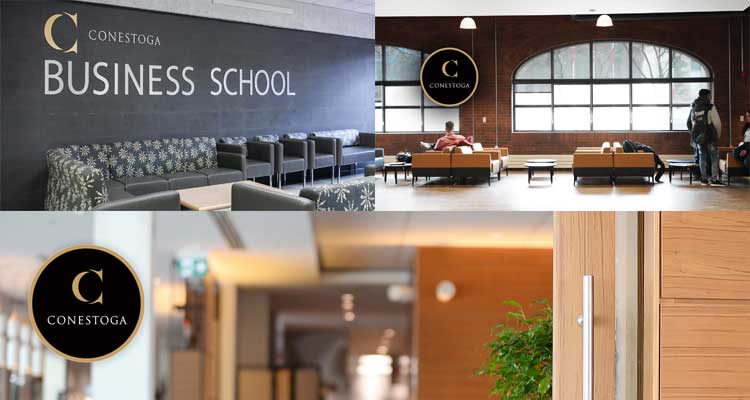 Zoom in Conestoga style
Choose one of our Conestoga Zoom backgrounds.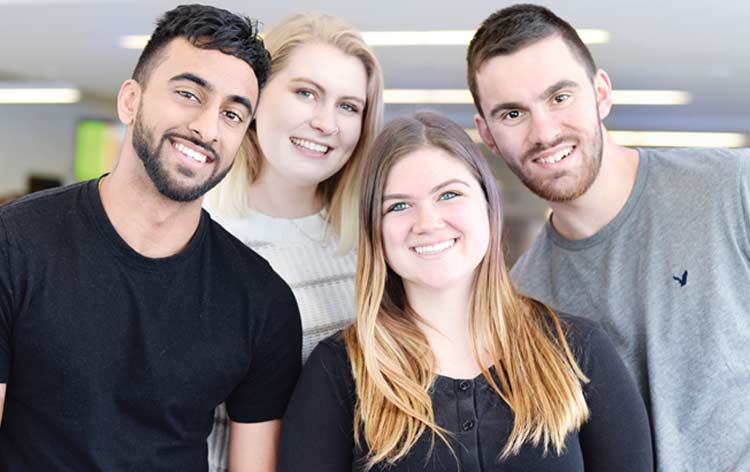 Welcome to Conestoga alumni
---
Your Conestoga experience doesn't end after graduation. Register for an alumni account to gain access to benefits and discounts. We look forward to hearing from you and supporting your future success.